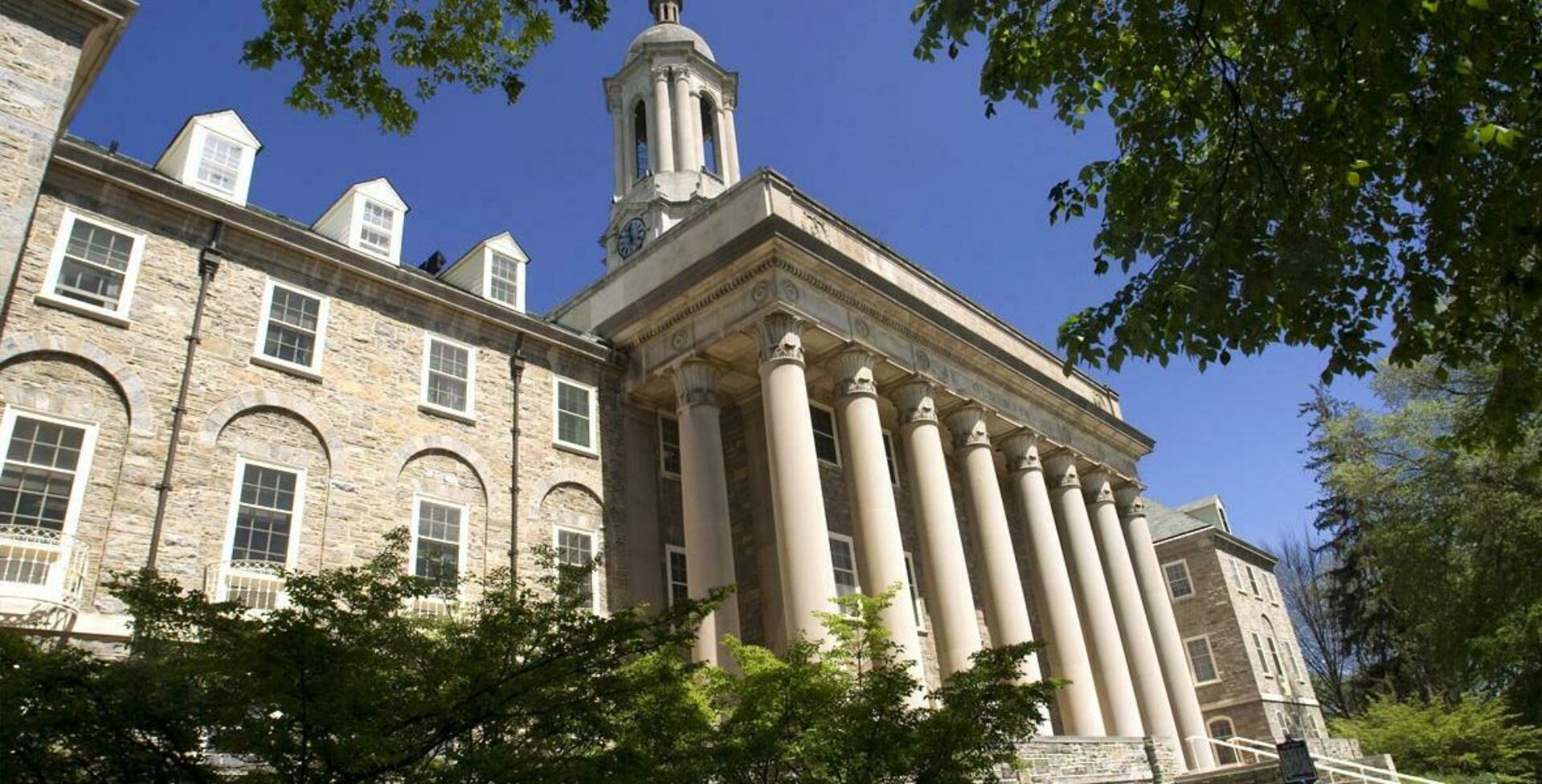 Penn State Values
Integrity • Respect • Responsibility • Discovery • Excellence • Community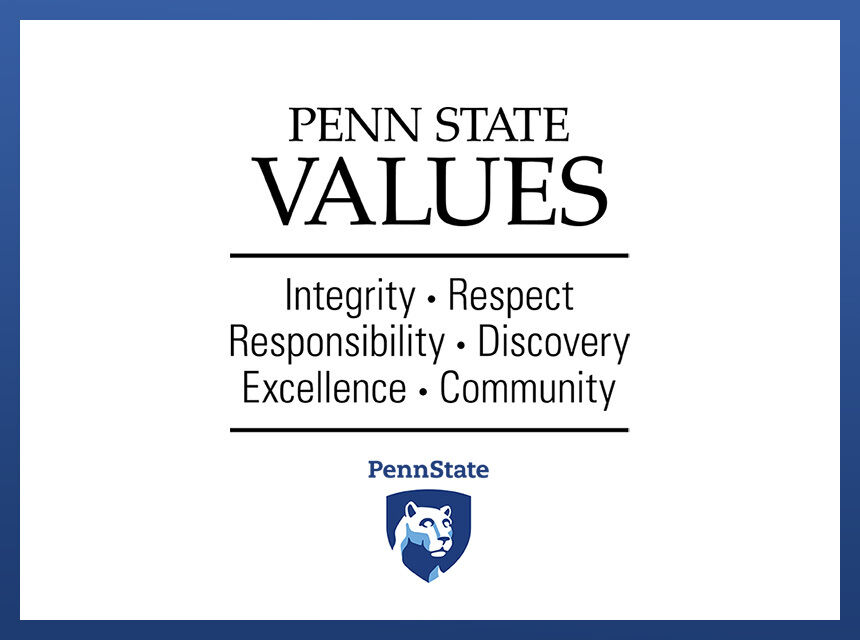 Living Our Values Survey
The 2022 Living Our Values survey builds upon the Values and Culture surveys conducted in 2013 and 2017. The survey was launched in November 2022 to all faculty, staff, graduate students and post-docs.
Survey Information
Penn State Values
The Penn State Values should guide our actions and decisions as members of
the Penn State community:
Integrity: We act with integrity and honesty in accordance with the highest academic, professional, and ethical standards.
Respect: We respect and honor the dignity of each person, embrace civil discourse, and foster a diverse and inclusive community.
Responsibility: We act responsibly, and we are accountable for our decisions, actions, and their consequences.
Discovery: We seek and create new knowledge and understanding, and foster creativity and innovation, for the benefit of our communities, society, and the environment.
Excellence: We strive for excellence in all our endeavors as individuals, an institution, and a leader in higher education.
Community: We work together for the betterment of our University, the communities we serve, and the world.
History and Development
Penn State formally unveiled the Penn State Values in January 2016 after years of development. They were developed over a four-year period starting at the beginning of the 2011 fall semester through the summer of 2015. The final version was approved by President's Council and reviewed by the Board of Trustees. The Penn State Values reflects ideals already held by Penn State and Penn Staters.